Security
Computer Data Security and Network Security for companies in Houstonand throughout the U.S.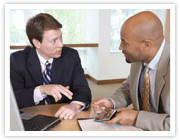 Is worry over malicious attacks from hackers, malware, and viruses preventing you from moving forward? Are Internet attacks, internal threats or accidents such as lost laptops or USB drives keeping you from what's important?
With ironclad Computer Data Security solutions, your company is ensured security from external and internal threats. Our Network and Data Security we provide, added to virus removal, malware, and spam protection services have you covered, so you don't have to worry about anything except running your core business in Houston, Sugar Land and Missouri City.
A top-of-the-line security architecture from Octia Corporation includes:
Hazard Detection - safeguard yourself from online predators, hackers, and other online threats
Risk Management - our consultants uncover vulnerabilities within your network and suggest a strategy to resolve them
Virus Removal Strategies - safeguard your organization from malware and spyware
Secure Login Options - for safe passwords, virtual private networks, and encryption
When your security solution covers all the bases of data protection, you can stop worrying about the safety of your company and spend more time growing your business.
Octia Corporation provides the expert consultation and support you need to defend your business from the many real threats of today's marketplace. Serving Houston, Sugar Land, Missouri City, Pearland, Pasadena and Downtown Houston, we provide Wireless Network Security solutions that give you the peace of mind to stop stressing about security and focus on your business.
If your business should need intrusion prevention service, internet security, security management services, security risk consulting, network & data security, wireless network security, virus removal, or security consulting, you can rely on us.
Even just occasional use of the Internet by you and your staff makes your business vulnerable to outside threats and other breeches in security. Make sure you're completely protected and prepared to thwart disaster with our Computer Data Security and Virus Removal services.