Home Automation
A smart home is where the heart is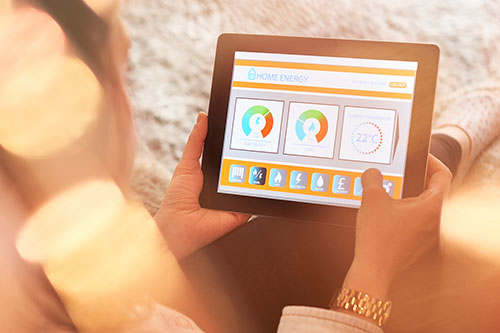 Octia Corporation's Home Automation solutions seamlessly integrate compatible devices and accessories, including temperature monitors, power meters, sensors and switches into an easy-to-control, centralized system. We help create richer technology experiences by combining Apple's smart HomeKit application and Elgato Eve's industry-leading devices which results in an innovative, simple, and secure network for consumers.
Our Home Automation platform lets you take advantage of the interoperability and flexibility of IoT-connected devices and all the appliances that make home life better.
Octia Corporation Home Automation solutions let you:
Easily control all HomeKit-compatible devices and accessories in one convenient application
Adjust accessories from anywhere -- whether it's light, temperature, volume, or security settings
Benefit from a range of reliable Elgato Eve accessories -- radiators, lights, and other appliances -- that make life easier
Home automation that simplifies daily life

Thermostats

Power Meters

Indoor and Outdoor Sensors

Radiators

Contact Sensors

Motion Sensors

On-Off Switches
Let us help you harness all the convenience technology has to offer.